When I am at the gym, everyday – 5 days a week, I do some pretty intense workouts. I either go with high reps or heavy weights, alternating my workouts. There are days where I tend to like, yell when I go heavy. Well not yell, but put more effort in my breathing or do some sort of verbal sound to get me moving.
The other day I notice some guys doing some real heavy weights, one person specifically was "AHHHH" when he picked up his weights. Does it really push you to put more effort? What is the purpose of making a sound and yelling? Personally I am not sure, but it does work when pushing yourself further.
I found this video, actually I saw it on Tosh.O on Comedy Central and found it hilarious. Watch below: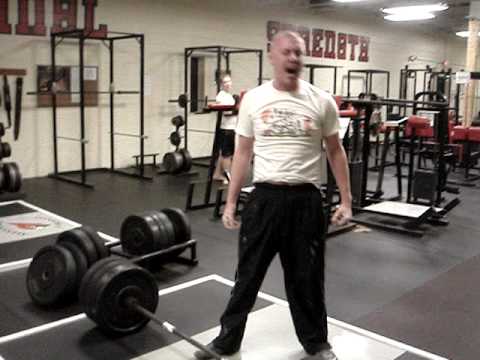 The person above didn't yell while doing his rep, but yelled after. Then after he yelled I bet his blood rushed so fast to his head he just collapsed. Too funny.
Do you yell while working out? Or do you try to keep it to yourself? Yell inside and not verbally?
I know I breath harder when I want to push myself. I also tell myself "one more" or "go you bitch" – its motivation for me. Is it motivation for you if you talk to yourself? Even express your power after the workout or rep? It seems that we push ourselves more and put more effort if we express ourselves.
This is probably when in martial arts they express their power when they throw a punch or kick. It maybe pushes the body more and brings more effort.
Just a thought, the video is funny though.