I am categorizing this as foods because technically it is. Every morning after my 6am workout, I have a drink. What the typical weight lifting person drink is protein. Believe me, this is what I use to drink as well because it helps with recovery. Recently, I found blending also does help with the repair of muscles and conditioning of your body.
Also this blending or juicing is also very healthy for your body, its natural body recovery. So what I have is a recipe using the nutribullet for a post workout. Meaning this nutribullet recipe is meant for after your workout. I think these ingredients are great for your body and your muscles.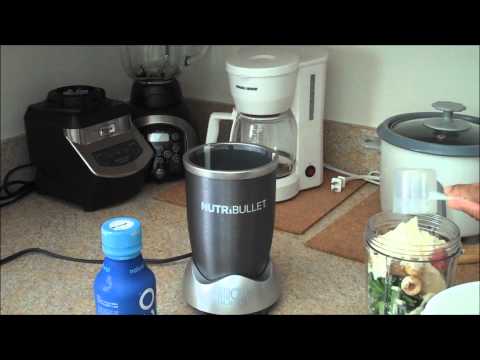 The video shows me using the Nutribullet blender/juicer – still don't essentially know what it is. The nutribullet actually emulsifys your vegetables and fruits. Since I do not eat enough vegetables or fruits through out the day I figured I get them in my body one way or another and blending became that way.
With the mix above I include Kale, Spinach, Cilantro, Berries (Ras,Black, Golden), Banana, Protein Whey, Bee Pollen, and additional green mix. This is a great blend because I do not have to over due it on the whey protein. I can get my recovery from the drink itself since the vegetables will help with the restoration of muscles as well as the antioxidants I get from the berries.
Anyways… the ingredients in the video are as followed, even though I mentioned them above. I will break down to how many.
3 Kale Leaves with Stem
Handful of Spinach
2 stems of cilantro, pretty strong already
half a banana, frozen
mix of berries (Ras, Golden, Black) frozen
Gold Standard Whey Protein
Bee Pollen – 1 scoop
Orac Energy or Greenergy – 1 scoop
That is it. I know it seems a lot. I actually want to add as much stuff in my Nutribullet as possible to intake as much vegetables as I can. Again I really do not like eating vegetables, never did, even as a kid. This is why the Nutribullet has helped me a lot with in-taking the vegetables I need. Watch the video and check out what the Nutribullet can do. I definitely like it and I have been using this just over a month now. I am alway eager to explore new vegetables and fruits now with my new blender or is it a juicer?